Order Now
1 Bottle of

Mendamine 25™

$29.95 $22.37 per bottle, save $7.58 per bottle! 180-tablets. For most customers this is 60-day supply (3 tablets/day for mild joint discomfort). For more severe joint discomfort it is a 30-day supply (6 tablets/day).

Give your joints the nutrients they need!

1 Jar of

Mendamine Cream™

$19.95 $12.37 per jar, save $7.58! 2 ounces. Proprietary multi-ingredient formula for quick relief of joint and many other types of pain including: Tennis Elbow, Golf Elbow, Carpal Tunnel Syndrome, Bursitis, Tendonitis, Sciatica, Plantar Fasciitis, Shin Splints, Neuropathy, Fibromyalgia, Sore Back, Sore Neck, Golfers Elbow, Repetitive Strain, Trigger Finger, Heel Spurs, and Gout.

Click here to see the ingredients and instructions.

1 Bottle of

Calciup™

$9.95 $6.83 per bottle, save $3.12 per bottle! 120-capsules.Take 4 easy to swallow capsules daily to get 100% of your RDA of calcium, vitamin D, and 125% of your magnesium. Also contains boron.

Click here for nutrition facts.

Give your bones the nutrients they need!
Reviews of Mendamine 25
Click here to submit your review.
---
---
I had tried a glucosamine supplement before and did not work. One knee was hurting so much I had the option of trying steroid injections which I did not want to start. Mendamine is great. The only thing that bothers my knees now is when my weight goes up. I am able to take 4 tablets a day and I am pain free. Thanks for the relief.

---
Sep 21, 2012
by
william h
I was getting desperate, friend recommended try Glucosamine and such. I've never taken a supplement in my life, therefore spent 2 days researching online. I came up with 2 products out of 20-30 that I was looking at.
I ordered the Mendamine, it seem to have quality and lots of other supplements in it. It was not the cheapest either, rather on the high side, but at this point in my life "I could not tie my own shoe without irritating my knuckle" I really thought after 4-5 months on pain with only temporary relief that this was going to be my life. I ordered the Mendamine.
I took 6 tabs per day ( 3 morning 3 night) , some prior reviews complaint of this supplement was taking 6 tabs a day of this product, well I'd would had taken 12 a day if thought it would help, I was desperate.
I did not miss a dose, not one (remember I cannot even open car doors without hurting). Between week four(4) and five(5) I begin to notice less pain, maybe 50% less just doing common things, during week six(6) 90% of the pain was gone , week 7 no pain at all ! So I decide to test my hands again, I built wood shed about 4 days ( at 4 hours per day ), at the end of each day some discomfort ( not pain ,there is a difference ) but only lasted a hour or so. I kept this up , and begin more projects, with less discomfort each time, after about 12 weeks of 6 tabs per day, I was back to normal ( well for a 53 year male ) .
After 6 months of 6 tabs per day, I reduce to 4 per day, sometimes 3, but if I'm going to be working on a project its back to 6 a day, I'm not taking any chances, I enjoy working with my hands and this Mendamine really worked and worked well.
My first review of anything, don't know if it will work for others, I can only describe my experience. Good luck and hope it works for you. Impressed Customer.

---
Will my order be automatically renewed after I run out?
No, we do not offer automatic shipments or subscriptions for our products.
If you are having difficulty ordering, please call .
Our Money Back Guarantee:
We're so confident that the powerful formulation of Mendamine™ will work for you that we're backing it with a 60-day guarantee. If you are dissatisfied with your purchase for any reason, you can return it within 60-days from the date of purchase for a refund (less shipping and handling), no questions asked. We're that confident in what Mendamine™ can do for you!
Shipping and Handling:
Orders are shipped discretely via USPS Priority Mail and normally arrive within 4 business days of shipping. We value your privacy here. There are no obtrusive markings on the packaging and neither your mailman nor your neighbor will know what you ordered.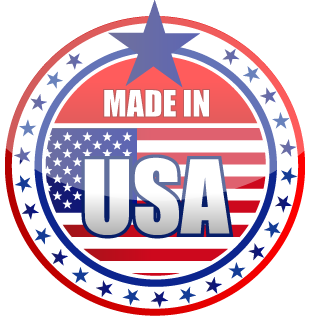 Check out our store reviews: